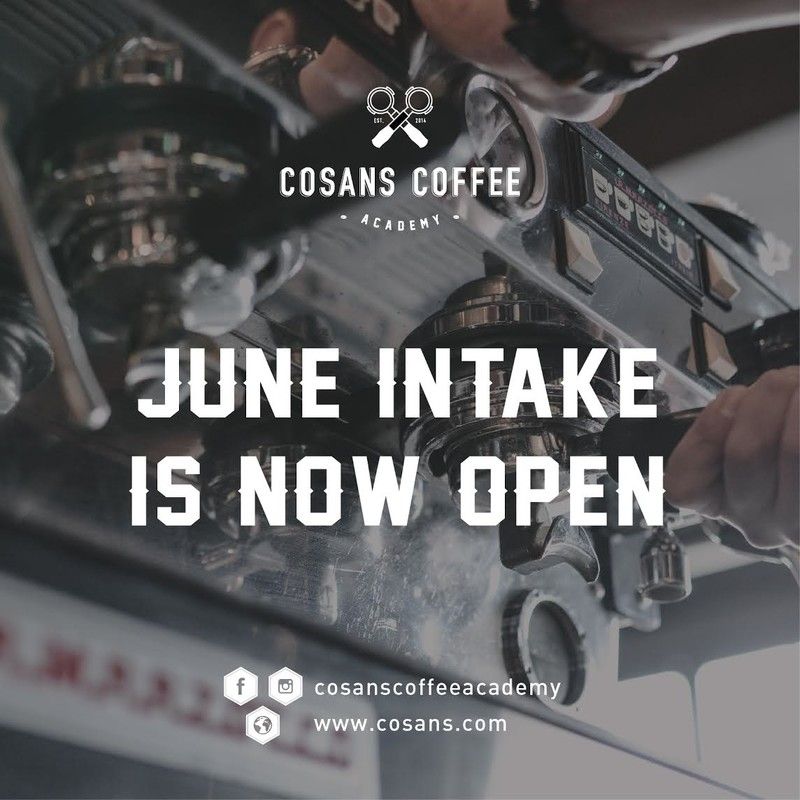 COSANS Coffee Academy Intake is now REOPEN!
With great hospitality passion, our team at COSANS embarked on a project to open our own Coffee Academy. It started out as an urban concept café - our COSANS Coffee SS15 pioneer outlet.
We aim to provide a training platform to the public, for them to learn the art of being a barista. We hope to develop an understanding and passion of a coffee culture among fellow young Malaysians through education and to bring the gourmet coffee drinking culture closer to the next generation, enabling new baristas to have a greater appreciation of coffee.
Kindly email us at cca@cosans.com if you have any enquiries.
Have a GREAT day ahead, don't forget to grab coffee!
start